Editor's Note: Over the next several months, Mad in America is publishing a serialized version of Peter Gøtzsche's book, Critical Psychiatry Textbook. In this blog, he discusses the drug industry's influence in defining disorders and the lack of efficacy for depression pills. Each Monday, a new section of the book is published, and all chapters are archived here.
Depression pills are the most widely used psychiatric drugs, and brain scan studies play a major role when psychiatrists try to convince the world that these drugs are very useful and necessary.
In Chapter 3, I rejected the textbook claims that affective disorders may cause brain atrophy and other neurobiological changes. Only very rarely was there any admission or consideration that these changes might be caused by the pills rather than by the disease.
The textbooks had an array of extraordinary claims about what depression pills can accomplish in the brain. But there were no references, and what was claimed is highly unlikely to be true.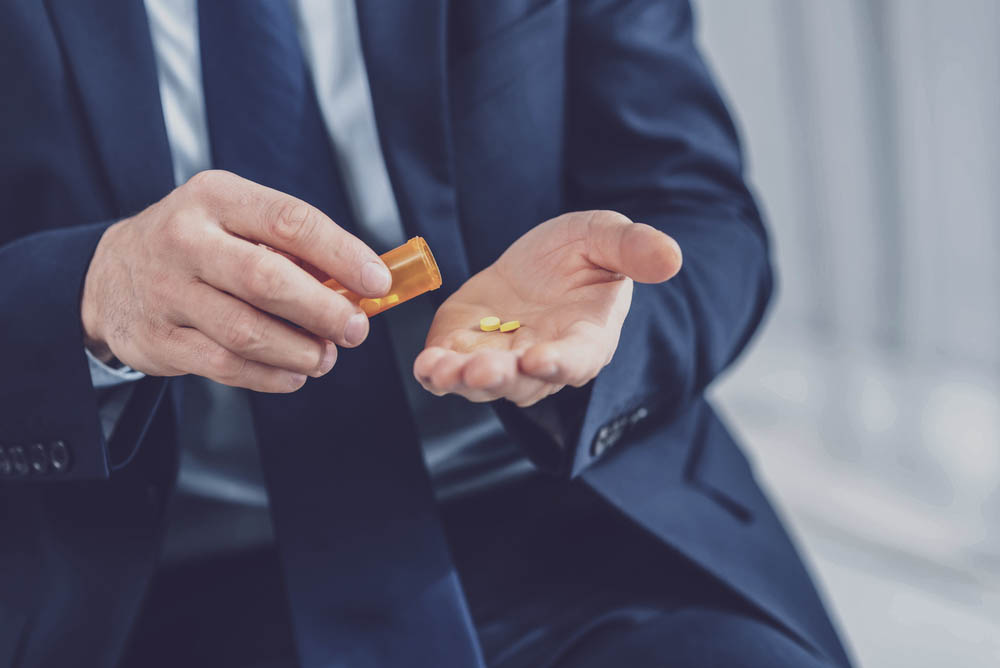 We are told that depression pills have an effect on neuroplasticity; that the pills stimulate the formation of new neurons and dendrites in the hippocampus;16:558 that brain scans have shown a decrease in atrophic changes with treatment; that animal studies have shown a very clear neuro-protective effect of the pills; that the pills can prevent nerve cell death, atrophy of nerve cells, and decreased neurogenesis, glial cell genesis, and angiogenesis; that there is much to suggest that treatment can lessen the structural pathological changes;16:267 that treatment can prevent deterioration if there are white matter lesions on an MRI;18:121 and that the atrophy of the hippocampus, which can be seen in long-term untreated depression, declines during effective treatment.18:126
The claim that the atrophy declines during effective treatment is a tautology. If it does not decline, the treatment was not effective. Evidence-based medicine (EBM) is about what a treatment does, on average. Does the treatment heal the claimed atrophy in the hippocampus compared to a group that was treated with placebo? We don't know because such a trial has never been carried out.
We need not waste our time trying to find out which studies the psychiatrists didn't quote, as we already know that brain imaging studies are grossly unreliable (see Chapter 3). Furthermore, if depression pills have no clinically relevant effects on depression; do not increase the patients' quality of life; have common and disturbing adverse effects; and increase the risk of suicide, it is immaterial what happens in the brain.
This is exactly the case,6,7 which I shall demonstrate below. But first: why are so many people depressed?
Well, they aren't really. Heavily pushed by the drug industry via psychiatric leaders on drug company payroll,6 the criteria for a depression diagnosis have been markedly lowered over the years, so that it now takes very little to get a diagnosis. Before we had depression pills, very few citizens ever got a diagnosis of depression.2 It was what we today call very severe depression, previously called melancholia, where people are unable to work for months. Many people feel sad from time to time, which is natural. This is not a disease, but today it is called a disease named not only depression but major depressive disorder to underline that you need professional help. Who would decline help if suffering from major cardiac disorder or from a major bone fracture?
In 2010, the US Centers for Disease Control and Prevention (CDC) published a report stating that 9% of the interviewed adults met the criteria for current depression.255 Do we believe that one-tenth of the US adult population is depressed at any one time?
We should reject this idea. The criteria the CDC used were those listed in DSM-IV (from the Patient Health Questionnaire [PHQ-9]) and very little was needed. You were depressed if you had had little interest or pleasure in doing things for more than half of the days over the past two weeks plus one additional "symptom," which could be many things, for example, trouble falling asleep, or poor appetite or overeating. Little interest or pleasure in doing things for 8 days out of 14 will happen for most people sometimes. Trouble falling asleep is common, and many people overeat.
There is a substantial risk of circular evidence in all of this. In an interview, "The Creation of the Prozac Myth," David Healy explained that if a new class of drugs affect mood, appetite, and sleep patterns, depression may be defined by industry-supported psychiatrists as a disease that consists of just that.256 The drug companies do not primarily sell drugs, they sell diagnoses, which is far more lucrative, and they sell lies about their drugs.1-11
In 2013, I was invited to speak at the Selling Sickness conference in Washington, DC, organised by Kim Witczak, whose husband Woody was driven into suicide by sertraline that was prescribed for insomnia but caused akathisia.7-89 Another speaker was science journalist Alan Cassels, co-author of the book, Selling Sickness: How the World's Biggest Pharmaceutical Companies Are Turning Us All into Patients.129
The other author of Alan's book was science journalist Ray Moynihan who played the role of a patient in a video about a new epidemic—motivational deficiency disorder.257 In its mild form, people cannot get off the beach or out of bed in the morning, and in its most severe form it can be lethal as the sufferer may lose the motivation to breathe. Moynihan says: "All my life people have called me lazy. But now I know I was sick." Moynihan described the new disorder in the BMJ's 1 April issue in 2006,258 and some people believed it was a true disease and asked where they could buy the drug against it, Indolebant.
Another video illustrated how easy it is to convince healthy people to take drugs they don't need for a disease they don't have. The Australian artist Justine Cooper invented a TV commercial that advertises Havidol (have it all), with the chemical name avafynetyme HCl (have a fine time plus hydrochloric acid).259,260 Havidol is for those who suffer from dysphoric social attention consumption deficit anxiety disorder (DSACDAD). Feel empty after a full day of shopping? Enjoy new things more than old ones? Does life seem better when you have more than others? Then you may have the disorder, which more than 50% of adults have. Havidol should be taken indefinitely, and side effects include extraordinary thinking, dermal gloss, markedly delayed sexual climax, inter-species communication and terminal smile. "Talk to your doctor about Havidol." Some people believed that this drug was also for real and folded it into websites for panic and anxiety disorder or for depression.
I showed the two videos as an introduction to my talk about overdiagnosis and overtreatment when I lectured for over 100 psychiatrists in a hospital in Copenhagen in 2012. They laughed out loud but not when I added that what they had just seen wasn't far from their everyday practice. All psychiatrists and family doctors should see these two videos as an antidote against the pervasive influence from the drug industry and their peers.
Bipolar in children rose 35-fold in 17 years in the United States,1:8 which is not only because of looser diagnostic criteria. Both SSRIs261 and ADHD drugs34 may cause mania, and their harms may lead to a diagnosis of bipolar disorder in one out of ten young people.262 However, leading psychiatrists hail this as "better" diagnosis, or they say that the drug unmasked the diagnosis.5:235 That psychiatrists are able to turn even serious drug harms around and make them look like benefits mirrors how the drug industry operates.
In 1987, just before the SSRIs came on the market, only 16,200 children were disabled mentally ill in the United States; 20 years later, it was 561,569, a 35-fold increase.1:245
In Denmark, sales of depression pills are now so high that 8.5% of the entire population can be in treatment with an adult dose every day for their entire life.263 This means that every Dane could be in treatment for 7 years. If this cannot wake people up, what can?
The drug companies are the drivers of this colossal overtreatment. In the period when the sales of SSRIs increased almost linearly by a factor of 18, the number of products on the market—and therefore the marketing pressure—increased by a factor of 16 (r = 0.97, almost perfect correlation).264 In the United States, the use of SSRIs and similar drugs almost tripled in primary care between 1989 and 2000, with each new agent adding to the aggregate use without a concomitant decrease in previously introduced newer agents.265
Depression pills don't have clinically relevant effects on depression
Recent sharp increases in depression pill use have been accompanied by increased prevalence and duration of depressive episodes and rising levels of sickness absence from work.1:8,24
This is a general phenomenon for psychiatric drugs. In all countries where this relationship has been examined, the increased use of psychiatric drugs has been accompanied by an increase in disability pensions for mental health reasons.119:24 This is one among many indicators that the way we use psychiatric drugs causes more harm than good.
The placebo-controlled trials of depression pills are not of much use. As explained in Chapter 6, they are flawed for eight major reasons, which include the use of rating scales, lack of effective blinding in trials called double-blind, and withdrawal effects in the placebo group that are misinterpreted for depression symptoms.
One textbook claimed that imipramine, a tricyclic depression pill, removes the symptoms in patients with severe depression.18:307 This is impossible. No drug has ever been shown to cure patients with severe depression. But many psychiatrists believe that the old tricyclics, which they rarely use because of their harms, are more effective than selective serotonin reuptake inhibitors (SSRIs) and serotonin and norepinephrine reuptake inhibitors (SNRIs).
This belief is not based on reliable evidence. Half a century ago, trials were performed with tricyclics that were adequately blinded, as the placebo contained atropine,266 which causes dry-ness in the mouth and other adverse effects similar to those seen with the tricyclics. The trials were therefore much more reliable than those using conventional placebos.
A review of nine trials (751 patients) with atropine in the placebo failed to demonstrate an effect of tricyclics.266 The measured effect, a standardised mean difference of 0.17, was not only statistically uncertain (the 95% confidence interval went from 0.00 to 0.34), but so small that even if it were true, it would have no clinical relevance. The effect was 0.39 if all studies were included, but there was a single strongly positive trial, and the authors obtained the more reliable result of 0.17 after they had excluded it from the analysis. This is the appropriate thing to do. Fraud is the most common reason that one study is an extreme outlier (in this case, the effect size was 1.1).
An effect of 0.17 is tiny. In the clinical study reports of depression pills I obtained from the European Medicines Agency, the median standard deviation on the Hamilton scale after treatment was 7.5. This means that 0.17 corresponds to a change of 1.3 points on the Hamilton scale, which ranges from 0 to 52. The smallest effect that can be perceived on this scale is 5-6 points.267 The minimal clinically relevant effect is of course larger than the bare minimum that can be perceived. That you can see light at the end of the tunnel doesn't mean there is enough light to read a newspaper and your depression doesn't lift just because your psychiatrist has noticed a tiny change.
The placebo-controlled trials of SSRIs and SNRIs are not only flawed because of the lack of adequate blinding but also because virtually all patients were in treatment with a depression pill before randomisation. This creates a huge bias because of withdrawal effects.7:244 Many of the withdrawal symptoms are the same as the symptoms that define depression, and the researchers therefore make a wrong conclusion when they say their trial showed that the drug worked.
Some meta-analyses have found that the effect of depression pills is larger if the patients are severely depressed,268-270 and all over the world the pills are recommended for severe and usually also for moderate depression even though one textbook noted that the effect of the pills is the same or less than that of cognitive behavioural therapy in moderate depression.19:293
It is difficult to believe that an intervention that doesn't work when tested in patients with all disease severities, including many with severe disease, should work for those most affected. The difference between the drug and placebo is only about 2 points on the Hamilton scale,268,271 even though the trials are flawed in favour of active drug.
The reported effect is also small and irrelevant for patients with very severe depression, e.g. only 2.7 points for patients with a baseline Hamilton score above 23,268 which, according to the American Psychiatric Association's Handbook of Psychiatric Measures, is very severe depression.270 The effect is 1.3 points for milder degrees of depression,268 but this difference is likely just a mathematical artefact.272 Since the baseline scores for severe depression are larger than for mild depression, any bias will influence the measured result more in patients with severe depression than in those with mild depression. If we assume the bias caused by insufficient blinding because of the drugs' adverse effects is 10% when estimating the effect in the drug group,7:51 and, for the simplicity of the example, that there is no bias in the placebo group and no improvement between baseline and the final visit, then a Hamilton baseline score of 25 would still be 25 after treatment. But because of the bias, there would be a 2.5-point difference between drug and placebo. If the baseline is 15, that difference would only be 1.5.
***
To see the list of all references cited, click here.
***
Mad in America hosts blogs by a diverse group of writers. These posts are designed to serve as a public forum for a discussion—broadly speaking—of psychiatry and its treatments. The opinions expressed are the writers' own.
***
Mad in America has made some changes to the commenting process. You no longer need to login or create an account on our site to comment. The only information needed is your name, email and comment text. Comments made with an account prior to this change will remain visible on the site.