The first time I met Martin Harrow was after he gave a presentation at the 2008 meeting of the American Psychiatric Association. At one point he grew annoyed with one of my questions, and I am reminded of this today, following his death on February 21, because it helps illustrate the extraordinary courage and intellectual curiosity that it took for him, and his long-time collaborator Thomas Jobe, to persist in their research that told of antipsychotics worsening long-term outcomes in psychotic patients.
That day Harrow had presented the findings from their 2007 paper on 145 patients in their Chicago Followup Study. Theirs was the best longitudinal study of outcomes for psychotic patients in the antipsychotic era, and they had reported that the recovery rate for schizophrenia patients off medication was eight times higher than for those who stayed on the drugs. You might think, given the importance of this finding, that Harrow would have been asked to present in a large room, and given a full hour so that the audience could ask the obvious questions. This was a finding that belied everything that psychiatry—and the conventional history of psychiatry—held true. But instead, his presentation had been assigned to a small room, and if I remember correctly, he was given only 20 minutes, as he was one of three speakers for that period. The setting was quite telling, for it told of a profession eager to ignore and dismiss his and Jobe's findings with little more than a wave of the hand. Yet, in his talk, Harrow spoke boldly about their bottom-line conclusion.
"I conclude that schizophrenia patients not on antipsychotic medication for a long period of time have significantly better global functioning than those on antipsychotics," he declared.
This was a more definitive statement than had appeared in their published paper, and after his talk, as Harrow prepared to exit the stage, I raised a question that immediately aroused his suspicion . . . about me.
In their 2007 paper, Harrow and Jobe had stated that it was the "good prognosis" schizophrenia patients who were more likely to stop taking antipsychotic medication, and this difference in prognosis was the reason for the much higher recovery rate for those off antipsychotics. It wasn't that antipsychotics worsened long-term outcomes; rather, their study showed that not all schizophrenic patients needed the drugs long-term. That was the clinical implication of their study.
He reiterated all this in our brief conversation, and then I raised a final question. There was a table in their paper that made it possible to compare outcomes for those with milder psychotic disorders at baseline who stayed on antipsychotic medications to schizophrenia patients who got off the drugs, and in this comparison, it was those with milder disorders who had the worse outcomes. Given that schizophrenia is a more severe diagnosis, didn't that raise the possibility that the drugs, on the whole, had a negative long-term effect?
"Who are you with?" he snapped.
He had reason to be wary of such a question. Harrow was a psychologist and Jobe a psychiatrist, and they had published a finding that was heretical to mainstream beliefs, and everyone knows what happens to heretics in medicine and science, and this is particularly true for heretics within psychiatry. If they are lucky, they will be ignored and politely shunned, but more often, they are in some way ousted from the fraternity of their peers. And now I, with my question, was urging Harrow to go even further out on that heretical limb.
I could see the synapses in his brain firing at that moment: Was I a Scientologist? If so, his answering that question would have made his professional life all that more difficult.
I explained who I was, and the reason that I was curious about the question. I was writing a book that sought to explore this question: How do psychiatric drugs affect long-term outcomes? He relaxed and then, in something of an off-the-record manner, told of the difficulties that he and Jobe had already experienced.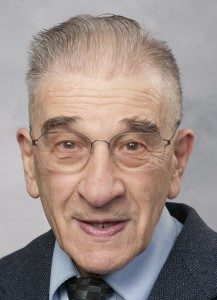 The most prominent psychiatric journals had all rejected their 2007 paper, and finally they published in a second-tier journal, the Journal of Nervous and Mental Disease. The impact factor for this journal was less than two (which tells of how often articles in the journal are cited); the American Journal of Psychiatry has an impact factor nine times as high. And while they believed in their "good prognosis" explanation for the difference in outcomes, Harrow also noted that you had to be careful with your conclusions if they upset conventional wisdom. He didn't use the word "spin," but the implication was there: researchers had to soft-pedal the implications of such data if you wanted to get past peer review and into print.
Thus, his moment of annoyance with me is revelatory for this reason: It tells of how Harrow and Jobe, when they published their 15-year findings, had already moved far out on a limb. Their 2007 report had been widely ignored within the field (hence the small room), and if they went any further, they could expect more of the same: isolation, dismissals of their work, and difficulty finding funds to continue their research. If they cared about their careers, they would close the book on their longitudinal study, or at least provide no further report on the impact of antipsychotics on long-term outcomes, and move on to topics that wouldn't be so upsetting.
Yet, what did Harrow and Jobe do? They had been surprised by the 15-year results of their study, and soon they climbed out further on that limb of heresy. They set out to investigate whether antipsychotics could, in fact, worsen long-term outcomes, and with every new paper they published, their challenge to psychiatry grew.
The conventional history of psychiatry tells of how the introduction of antipsychotics into asylum medicine kicked off a psychopharmacological revolution, a great advance in care. This was the narrative that psychiatry touted to the public and governed their thinking and clinical practice, and yet for the past 15 years, Harrow and Jobe, as they explored every nook and cranny of the data set from their longitudinal study, presented a different truth to consider.
The analogy to draw here is a grand one: think of Galileo upsetting the apple cart in the 17th century with his pronouncements that the earth revolved around the sun and the reaction of the Catholic Church, and you can get a sense of how profoundly their work challenged psychiatry's conventional beliefs and practices.
Both Harrow and Jobe are now gone, as Jobe died last March. To fully appreciate their work, and to see how they "followed the data," which is the defining behavior of good scientists, all you need to do is follow the trail of their research subsequent to their 2007 report. 
A Record of Research
2012: Do all schizophrenia patients need antipsychotic treatment continuously throughout their lifetime? A 20-year longitudinal study. Psychological Medicine 42:2145-2155.
The conventional wisdom is that antipsychotics reduce psychotic symptoms and the risk of relapse, and therefore they need to be taken continuously. In this paper, Harrow and Jobe specifically countered that wisdom: They reported that "[schizophrenia] patients not on antipsychotics for prolonged periods were significantly less likely to be psychotic and experienced more periods of recovery." In addition, the patients not on antipsychotics were less anxious and had better cognitive functioning.
2013: Does long-term treatment of schizophrenia with antipsychotic medications facilitate recovery? Schizophrenia Bulletin 39:962-965.
In this paper, they first addressed the merits of relapse studies. They noted that the World Psychiatric Association, in a section on pharmacopsychiatry,  had set forth the conventional understanding: "Antipsychotic treatment has a significant impact on the long-term course of schizophrenic illness and can significantly facilitate recovery." But, Harrow and Jobe wrote, most of the increased risk following drug withdrawal is in the first six to ten months, which then recedes. This could indicate that the high rate of relapse during this period was, in fact, a "medicine-generated psychosis" due to the "buildup, prior to discontinuation, of supersensitive dopamine receptors."
In short, the high relapse rate was likely due to drug-induced changes in the brain, as opposed to a return "of the disease."
Next, they revisited their own "good-prognosis" explanation in their 2007 paper for the better outcomes of the off-medication schizophrenia patients. This was the explanation eagerly accepted by mainstream psychiatry—this was just a matter of patients with a more severe illness staying on the drugs. But Harrow and Jobe now cast doubt on their own explanation. While many in the good prognosis group who got off antipsychotics had favorable outcomes, they wrote, there were also good prognosis patients treated with antipsychotics for prolonged periods that "did not show favorable outcomes, suggesting early prognostic status is one important, but not the only, influence on long-term outcome."
Finally, and for the first time, they explicitly raised the possibility that antipsychotics do long-term harm. "How unique among medical treatments is it that the apparent efficacy of antipsychotics could diminish over time or become ineffective or harmful? There are many examples for other medications of similar long-term effects, with this often occurring as the body readjusts biologically to the medications."
2014: Does treatment of schizophrenia with antipsychotic medications eliminate or reduce psychosis? A 20-year multi-follow-up study. Psychological Medicine 44:3007-3016.
In their study, Harrow and Jobe could identify three sets of patients: those who were medication-compliant throughout the 20 years (on antipsychotic medication at every follow-up), those who got off antipsychotic medication by year two and stayed off the drugs throughout the 20 years, and those who were sometimes on medication at a follow-up assessment and sometimes not. In this paper, they sorted through their data to compare outcomes in those who were either medication compliant or always off medication. This provided a clearer picture of the long-term impact of the drugs, as it removed patients who used the drugs sporadically.
They reported that 70% of those who continuously took antipsychotic medication were actively psychotic at four of the six follow-up assessments. In contrast, patients off prescribed antipsychotics showed significantly less psychotic activity. "After the first few years," they concluded, "antipsychotic medications do not eliminate or reduce the frequency of psychosis in schizophrenia, or reduce the severity of post-acute psychosis."
This was a finding that told of drug treatments that, over the long term, worsened the very symptoms they were designed to treat.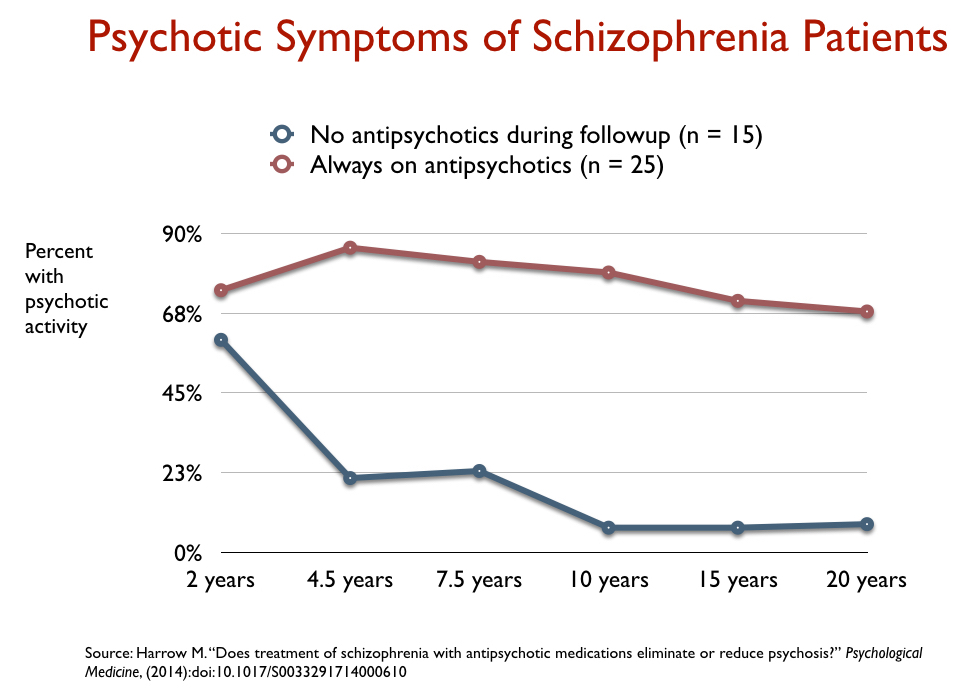 2017: A 20-year multi-followup longitudinal study assessing whether antipsychotic medications contribute to work functioning in schizophrenia. Psychiatry Research 256: 267-274.
The relapse literature in psychiatry fails to tell how psychotic patients are functioning, particularly over the long term. In this paper, Harrow and Jobe addressed this question, and did so by comparing medication-compliant patients to those who got off the drugs early and stayed off them. They found that the off-medication group had "significantly better work functioning."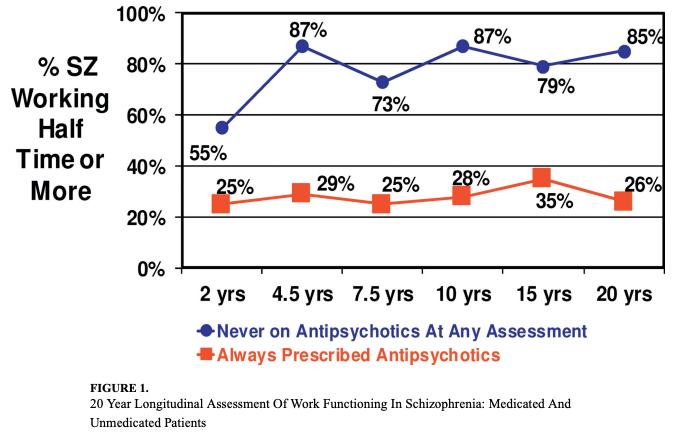 This difference in work history was true for those in the "bad prognosis" group at baseline, and for those in the good prognosis group. In fact, the work history in the bad prognosis group who stopped taking antipsychotics was superior to the work history in the good prognosis group who continually took antipsychotics.
This presentation of work outcomes provided further evidence that it was the drug treatment that was the causal factor, as opposed to a difference that arose from a difference in initial prognosis.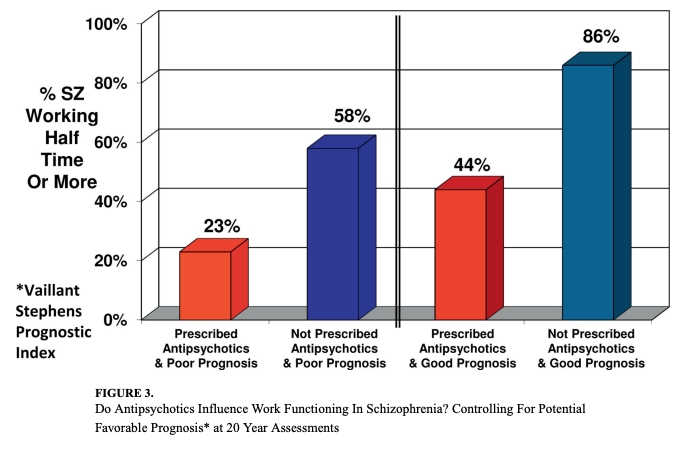 2018: Long-term antipsychotic treatment of schizophrenia: Does it help or hurt over a 20-year period? World Psychiatry 17:162.
In this publication, they put these findings together to make the argument that antipsychotics worsen long-term outcomes. Their argument consisted of three main points.
In addition to their Chicago Followup Study, there were now seven other studies, they wrote, "assessing whether schizophrenia patients improve when treated longer than two-three years with antipsychotic medication. […] These research programs included samples studied from 7 to 20 years. Unlike short-term studies, none of them showed positive long-term results" for the medicated patients.
As for the "more severely ill" explanation for the difference of outcomes in their study, they had compared outcomes for medicated and off-medication patients in both the "good prognosis" and "bad prognosis" cohorts, and "in both comparisons, those patients not on antipsychotics for 15-20 years had fewer symptoms and better outcomes after the first 2-3 years."
Third, there was a biological explanation for this long-term worsening: Drug-induced "dopamine supersensitivity psychosis." Unfortunately, they wrote, "There has been a systematic failure to incorporate this finding [of dopamine supersensitive psychosis] into the risk-benefit ratio for continuous use of antipsychotics. The same applies to the possible negative impact of long-term antipsychotic treatment on work functioning; the block of dopamine receptors may indeed reduce drive and motivation."
2022: Twenty-year effects of antipsychotics on schizophrenia and affective psychotic disorders. Psychological Medicine, 52:2681-2691
Once more, they responded in this paper to those who dismissed their findings as arising from a difference in the severity of illness between those who stayed on antipsychotics and those who got off. After adjusting for "confounding factors," such as baseline prognosis and other prognostic factors, they reported that those off medication at any point during the study were six times more likely to be in recovery, and they had a much "lower probability of rehospitalization at subsequent follow-ups."
As always, there were criticisms of the merits of this final study, which Harrow and Jobe answered with a detailed reply.
Psychiatry's Response: Nothing to See Here
Such is the extraordinary record of Harrow and Jobe's research. Their list of publications on this issue tells of how their own initial good prognosis/bad prognosis explanation for the difference in recovery rates did not hold up under further examination—a finding that reveals the "open mind" that governed their investigations. And, by the end, with their last publication, they had told of how long-term antipsychotic use is associated with lower recovery rates, higher relapse rates, greater persistence of psychotic symptoms, worse cognitive function, and worse functional outcomes. Dopamine supersensitivity psychosis provided a biological explanation for why this would be, and there was now a larger body of research—seven additional studies—that had found that long-term use of antipsychotics does not provide a benefit to schizophrenia patients.
I last spoke to Martin Harrow at the time of Thomas Jobe's death, and asked him why the field remained resistant to their findings.
"There are a lot of publications. But they are not highlighted, they are not advertised. You have been very active in keeping things going, but most people ignore it because it doesn't fit the time. It's hard to get people to change. Most people don't see the data, and most who do shrug it off, say it's just chance or whatever."
Money, he added, was an obvious reason. "Drug companies of course don't want to think their drugs aren't helpful after two years, this threatens their money supply, and this is one class of drugs thought to work and is very profitable . . . let's not kid ourselves. The phenothiazines are very financially successful medications, and psychiatrists are taught that phenothiazines are the answer. That is one of the things we have to face. Our research keeps demonstrating that it isn't the answer, and that most of the patients (after a time) have relapsed."
Up until the time of Jobe's death, Harrow and Jobe, together with their colleague Cherise Rosen, would meet every other Sunday at 4 p.m. to discuss their ongoing analysis of their Chicago Followup Study. Harrow was nearly blind by this time, and yet, when I spoke to him last spring, his passion for science was still at work: "We haven't given up," he said. "We keep going. We are still going."
Martin Harrow: Chess Master, Mentor, and Devoted Family Man 
Harrow grew up in New York City, and by the time he was 20, he was making his mark as a top competitor in national chess tournaments. He took second place in the U.S. Junior Chess Championship in 1953 and placed in the top seven in U.S. Open Chess Championships three times. He was crowned New England Chess champion in 1967, and he was particularly proud of having twice drawn games against Bobby Fisher, who became world champion after defeating Boris Spassky in 1972.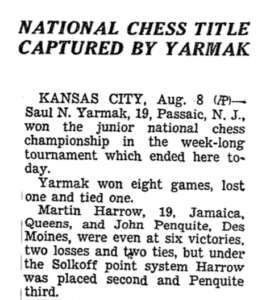 He received his B.A. from City University of New York in 1955, and his Ph.D. in psychology from Indiana University in 1961. After graduating, he joined the faculty at Yale University, and for years was the chief psychologist at the inpatient unit at Yale-New Haven hospital. While there, he developed a validated diagnostic system, known as the New Haven Schizophrenia Index, that would provide the foundation for his decades of research on schizophrenia and other psychotic disorders.
In 1973, he moved to Chicago to assume the position of Director of Psychology at the Michael Reese Medical Center and to join the faculty at the University of Chicago.
Soon he obtained a National Institute of Mental Health grant for his Chicago Followup Study. Jobe joined Harrow in this research effort after he came to the University of Illinois at Chicago in 1978.
Although Harrow may be best known for that study, he began his groundbreaking work on psychotic disorders while at Yale, and his research investigated many facets of schizophrenia, such as the nature of psychosis and thought disorders, and again and again, his findings challenged conventional beliefs. At his funeral, Rosen told of how his mastery of chess influenced his scholarly efforts.
"Marty often mentioned the fact that he had to abandon his tournament chess career to fully engage in the demands of academic psychology and psychiatry. His success in academia, which led to many professional accolades and research accomplishments that equally matched his tournament wins in chess, would at first glance appear to be an altogether separate branch of endeavor. However, when we reflect on his success to the highest level of these two extremely challenging fields, we must ask ourselves how Marty makes such expert decisions on such a regular basis. We have to wonder what secret talent Marty possessed that other remarkably gifted people may not possess.
"Having learned a few things about Marty's childhood growing up in New York City, I began to understand one of Marty's favorite manners of speech. This is a phrase he often uses when he makes any affirmative statement beginning with the word "should" and ending with the phrase "but maybe not" accompanied by a raising of his hand (usually his right hand) in various degrees of extension for emphasis.
"For example, in some of the academic understandings he challenged that caused the field to rethink its long-held assumptions:
If schizophrenia is a chronic disease, it should be marked by continuous decline . . . but maybe not.
Thought disorder in people with schizophrenia should be more severe than in people with acute mania . . . but maybe not.
Thought disorder itself should derive from a disorder of language . . . but maybe not.
The theory that dopamine is a principal causal agent in psychosis should follow from the efficacy of dopamine-blocking antipsychotics . . . but maybe not.
The continuous use of antipsychotic medications should be the long-term standard of care for people with schizophrenia . . . but maybe not.
"I think what helps bring so many of Marty's achievements is his uncanny ability to properly assess the range of possibilities flanking either side of a given event, a range that is much broader than most people would typically imagine, matched by the ability to assign an extraordinarily accurate probability distribution to those very possibilities. This talent is at work when he uses the word 'should,' which expresses his real-world probability assignment to the event in question, and the words 'but maybe' and 'not' which refer to the range of possibilities he has intuited that contextualize the event."
Harrow published nearly 300 papers during his 60-year career and co-authored four books. In addition to the Chicago Followup Study, he conducted a naturalistic study of bipolar patients that punctured conventional wisdom about the merits of lithium. At the end of 4.5 years, 41% of the patients on lithium had a poor outcome, nearly half had been rehospitalized, and as a group they weren't functioning any better than those not taking the drug. The Chicago Followup Study also included 81 patients who fell into a "manic depressive" classification, and once again, in this cohort, at the end of 15 years those who stopped taking antipsychotics fared much better than those who took such medication.
Harrow moved to the University of Illinois College of Medicine in 1990, and his colleagues there, in addition to celebrating his academic achievements, tell of how he was a "kind" and generous" mentor to junior faculty. One of his colleagues, Geri Fox, posted this memory of him after attending his funeral service:
"In his role on the department of psychiatry's promotions and tenure committee, Marty went well above and beyond the job description. He took it upon himself to mentor his junior colleagues in various specialties in the department. He was generous with his time and wisdom. The first time I visited Marty in his office, I was astounded to see him surrounded by stacks and stacks of papers from floor to ceiling. He told me that this filing system worked very well for him, and that he knew where everything was. This reminded me of Albert Einstein saying, "If a cluttered desk is a sign of a cluttered mind, of what, then, is an empty desk a sign?" Not only did Marty give my CV a careful review and provided specific helpful advice early in my career, he later shared additional advice about various retirement savings vehicles that were available within the University. These are just a few examples of how he went out of his way to be helpful to his colleagues."
Harrow is survived by his wife of 66 years, Helen, four children, and seven grandchildren. Chess master, scientist par excellence, mentor, and devoted family man . . . such was the life of Martin Harrow.
A Voice From the Grave
Harrow's name will not soon altogether disappear from newly published articles in academic journals. There are now several papers "under review," Rosen said, that she and Harrow had been working on prior to his death. She and her colleagues at the University of Illinois Chicago are also now seeking to secure funding for a seventh follow-up assessment of patients in the Chicago Followup Study, an effort that she and Harrow were working on prior to his death.
"Many times during his career, Marty was a voice in the wilderness as he followed the data and findings of the Chicago Followup study that often challenged the 'academic' understanding of schizophrenia and other psychotic disorders," she said. "I can only imagine that when Marty was facing an opponent in chess or debating a point with an opponent in an academic setting, or countering an established theory with longitudinal data, which I witnessed on more than one occasion, his arguments and actions tended to become more insistent, persistent, and consistent, and in this [manner], his work literally changed the way the field thinks about schizophrenia and recovery, not to mention question the need for long-term antipsychotics as standard of care in schizophrenia. His research continues to promote thought and debate in the community to this day and will continue to do such for a long time to come."
There are many in science and medicine who were seen as heretics during their lifetimes, only to have their work gain influence and acceptance after their deaths. Rosen's words speak to that hopeful possibility.
***
Martin Harrow and Thomas Jobe presented a Mad in America Continuing Education Course on their Chicago Followup Study, which can be viewed here.