A new article published in Behavioral and Cognitive Psychotherapy finds that most service users participating in a cognitive behavioral therapy trial for psychosis (CBTp) identify something other than psychosis as their "priority problem."
Strikingly, this study found that more than one in five participants did not list psychosis among their problems at all. Participants in an early intervention services program were the most likely to include psychosis in their list of concerns. As the researchers, led by Anthony P. Morrison and Cláudia C. Gonçalves, noted:
"The findings of this study suggest that psychiatric symptom reduction is not the primary goal of CBTp for most service users, particularly those who are not under the care of EI (early intervention) services."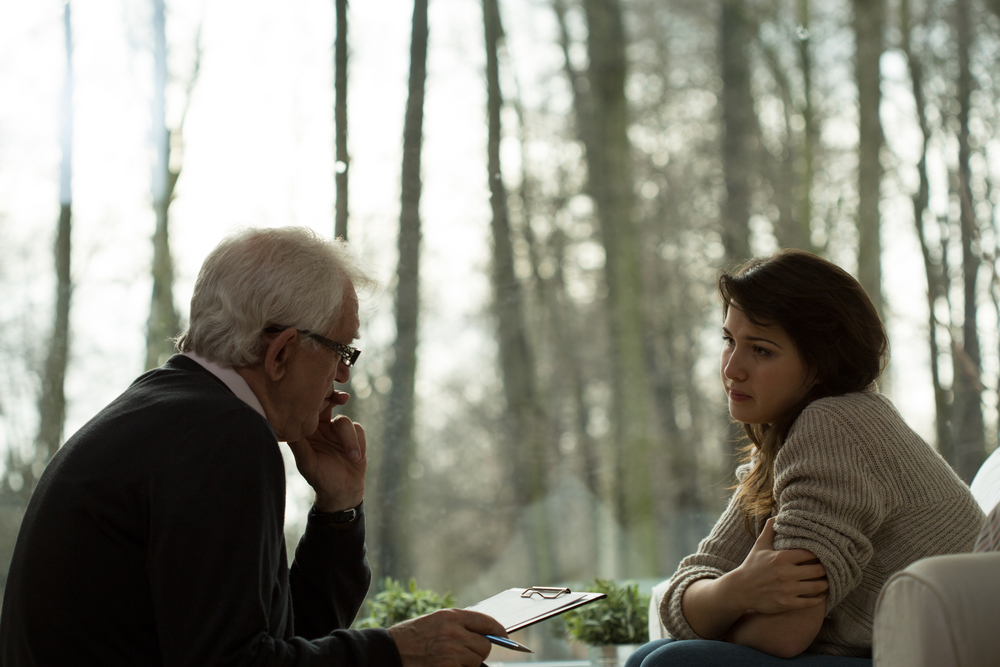 Traditional treatment often places psychosis front and center. However, this research sheds light on how service users often place other concerns, such as anxiety and social issues, ahead of their psychosis.
The current work aimed to assess the different types of problems experienced by participants in CBTp trials. To accomplish this goal, the researchers examined problem lists made by 104 participants in four CBTp trials conducted in Manchester between 2012 and 2020.
To be eligible for inclusion in the current research, participants had to fill out a ranked problems and goals list during their CBTp interventions. These lists contained between 1 and 7 problems identified by the service users. These lists were analyzed by both a clinical psychologist and a service user researcher, and the issues were sorted into 23 categories. An additional clinical psychologist resolved discrepancies in categorizing the problems.
Findings revealed that "59.62% of participants listed a non-psychosis-related priority problem, and 22.12% did not list any psychosis-related problems."
In total, participants listed 125 psychosis-related problems (29.69%) and 296 non-psychosis-related problems (70.31%)." Of the 296 non-psychosis-related problems listed by participants, the most common were anxiety (17.6% of all issues listed), social problems (9.3% of all problems listed), and mood problems (8.8% of all issues listed).
59.62% of participants listed a non-psychosis-related problem as their priority, compared to 40.38% that listed psychosis as their priority. 77.88% of participants listed at least one psychosis-related problem compared to 22.12% that did not.
Significantly more early intervention services program participants listed psychosis as a problem and were less likely than participants in other services to leave psychosis off their problem lists. 88.2% of participants receiving early intervention services listed psychosis as a problem compared to 66.7% of participants in other services. Just 11.8% of early intervention services participants left psychosis off their problem list compared to 33.3% receiving other services. Community mental health team interventions had the highest proportion of participants that left psychosis off their problem lists (48.5%).
Given the observed trend, the authors acknowledged the implications this shift in focus might have for future research and clinical practice. The study uncovers a potential gap between the conventional approach of prioritizing psychiatric symptom reduction and what service users may actually want from their therapy.
This raises thought-provoking questions about the traditional approach to CBTp, as it brings to light a potentially more patient-centered approach, focusing on holistic aspects of recovery over merely mitigating symptoms.
While this work is groundbreaking, the authors also concede the study's limitations. Case formulations were not considered in the current work, meaning some problems listed as non-psychosis-related may have been related to psychosis. For example, "anxiety" was categorized as a non-psychosis-related problem but could have been a side effect of hearing discouraging or hostile voices. Some participants may not have listed or prioritized psychosis as a problem because they were already experiencing relief from psychosis due to antipsychotic medication. However, the authors note that 2 of the four included trials did not use antipsychotic drugs.
The number of participants in the current work was relatively small, making generalization difficult. Additionally, all participants were recruited from within Manchester, limiting generalizability to other populations.
This unique study illuminates how individuals undergoing CBTp perceive their treatment, illuminating a strong inclination towards tackling broader, holistic aspects of recovery over mere symptom reduction. It's a clarion call for mental health professionals to reassess how they address the needs and priorities of those undergoing CBTp. The authors conclude:
"These findings suggest that symptom reduction may not be the main goal for most service users in CBTp. This builds on previous research on treatment outcome preferences and recovery goals, showing that service users often favor holistic recovery over symptomatic improvement. Participants from EI services were more likely to identify psychosis-related goals than those from other teams, in particular, CMHTs; this is consistent with service users wanting to eradicate symptoms after the initial onset but with progression to managing a life with symptoms after persistence and/or recurrence of symptoms becomes evident."
****
Morrison, A. P., Gonçalves, C. C., Peel, H., Larkin, A., & Bowe, S. E. (2023). Identifying types of problems and relative priorities in the problem lists of participants in CBT for psychosis trials. Behavioural and Cognitive Psychotherapy, 1–12. https://doi.org/10.1017/s1352465822000583 (Link)