From NBC News: ". . . Dr. Brian Hyatt, was one of the most prominent psychiatrists in Arkansas and the chairman of the board that disciplines physicians. But he's now under investigation by state and federal authorities who are probing allegations ranging from Medicaid fraud to false imprisonment.
. . . VanWhy and at least 25 other former patients have sued Hyatt, alleging that they were held against their will in his unit for days and sometimes weeks. And Arkansas Attorney General Tim Griffin's office has accused Hyatt of running an insurance scam, claiming to treat patients he rarely saw and then billing Medicaid at 'the highest severity code on every patient,' according to a search warrant affidavit.
As the lawsuits piled up, Hyatt remained chairman of the Arkansas State Medical Board. But he resigned from the board in late May after Drug Enforcement Administration agents executed a search warrant at his private practice.
'I am not resigning because of any wrongdoing on my part but so that the Board may continue its important work without delay or distraction,' he wrote in a letter."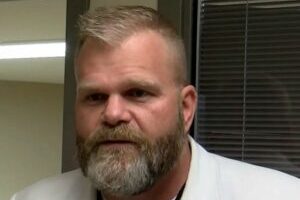 ***
Back to Around the Web