A study recently published in PLOS One emphasizes the prolonged negative impacts of benzodiazepine use. According to participants, symptoms such as fatigue, anxiety, and memory loss often persisted for at least a year. Some respondents reported grappling with these after-effects long after stopping the drug. Furthermore, numerous participants revealed that they experienced adverse life events due to their use of benzodiazepines.
The study, led by Alexis D. Ritvo from the University of Colorado School of Medicine, noted:
"More than half of the respondents who experienced low energy, distractedness, memory loss, nervousness, anxiety, and other symptoms stated that these symptoms lasted a year or longer. These symptoms were often reported as de novo and distinct from the symptoms for which the benzodiazepines were originally prescribed. A subset of respondents stated that symptoms persisted even after benzodiazepines had been discontinued for a year or more. Adverse life consequences were reported by many respondents as well."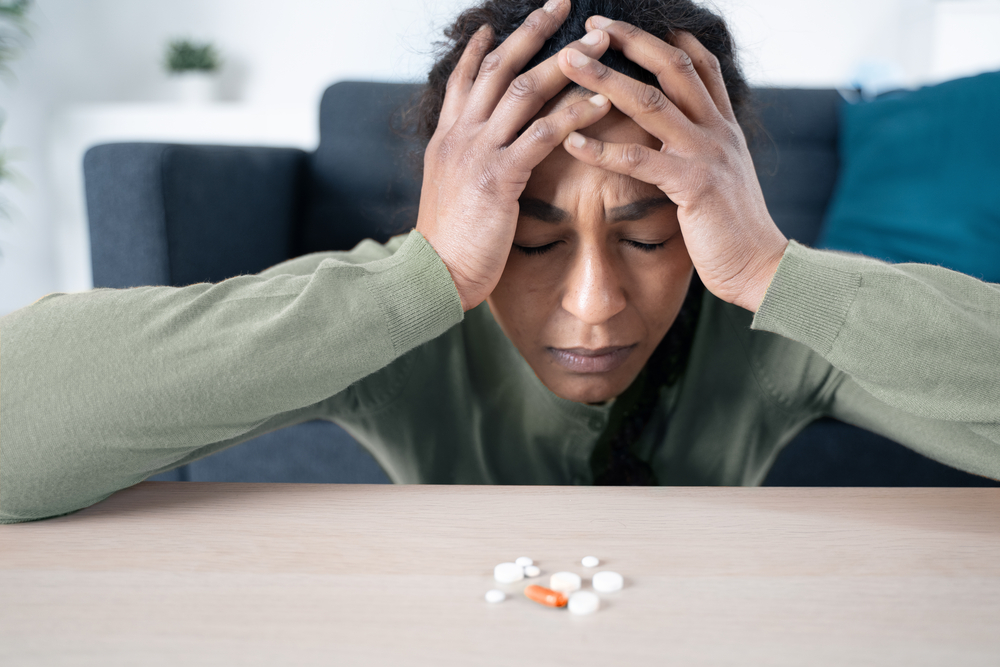 The current work aimed to investigate symptoms and adverse life events associated with benzodiazepine use. To achieve this goal, the authors used data from previous research in which 1,207 benzodiazepine users completed an anonymous survey about symptoms and adverse life consequences they attributed to their use of benzodiazepines.
The participants were recruited from benzodiazepine support groups and health/wellness websites. The sample was made up of people that were currently taking benzodiazepines (11.3%), in the middle of discontinuing their use (about 24.4%), and those that had entirely stopped their use (about 63.2%).
The most commonly reported adverse effects of the drug were anxiety, nervousness, or fear (88.1% of respondents), sleep disturbances (86.9%), low energy (86.2%), and difficulty focusing/distractedness (85.3%). Participants that were still using the drugs had the fewest adverse effects. Those tapering or completely discontinuing their benzodiazepine use experienced a similar number of adverse effects.
Of the symptoms reported in the survey, 76.6% persisted for several months or longer. More than half of the participants reported the following symptoms as lasting a year or more:
Low energy (59.9%)
Difficulty focusing (58.3%)
Memory loss (57.5%)
Anxiety/nervousness (57%)
Sleep disturbances (56.4%)
Sensitivity to stimuli (54.3%)
Digestive issues (52.2%)
Reactions to specific foods or drinks (52%)
Muscle weakness (51.2%)
Body pain (50.7%)
90% of respondents attributed one or more general adverse life consequences to benzodiazepine use." Most respondents (79.3%) attributed multiple (between 6 to 13) negative life consequences to their use of benzodiazepines. Participants reported an average of 8.1 of the 16 possible adverse life consequences in the survey.
56.8% of respondents indicated that benzo use had significantly affected their marriage or other relationships. 54.4% reported suicidal thoughts or suicide attempts. 46.8% were fired from their jobs or could not work, and 32.6% received lower wages in a reduced job capacity. 40.9% saw significant increases in their medical costs. 23.5% experienced violent thoughts or committed violence against others. 26.7% lost savings or retirement funds. 12.6% Lost their home, and 8.4% lost their business. 2.6% Lost custody of their children.
Many participants who discontinued benzodiazepine use for a year or more reported severe or worse problems in several areas of their lives. Of the 426 participants that had not taken the drugs for at least one year, 356 (83.6%) said they had severe or worse problems with fun, recreation, and hobbies. 79.3% reported significant difficulties in their work life. 76.8% had severe issues in their social lives. 72.5% endorsed a significantly reduced capacity to care for their homes and loved ones. 68.8% reported severe problems in their relationships with spouses and family. 55.9% had problems driving or walking.
The authors acknowledge several limitations to the current work. Participants were self-selected and may have been more willing to participate in the survey if they experienced significant problems from benzodiazepine use. There was no control group, meaning there was no way to compare benzodiazepine users to non-users in this sample. The survey was anonymous, meaning researchers could not access participants' psychiatric records or verify diagnoses. The authors conclude:
"Many prolonged symptoms subsequent to benzodiazepine use and discontinuation (benzodiazepine-induced neurological dysfunction) have been shown in a large survey of benzodiazepine users. Benzodiazepine-induced neurological dysfunction (BIND) has been proposed as a term to describe symptoms and associated adverse life consequences that may emerge during benzodiazepine use, tapering, and continue after benzodiazepine discontinuation. Not all people who take benzodiazepines will develop BIND, and risk factors for BIND remain to be elucidated. "
Benzodiazepines have been linked to suicide and brain changes even after they are discontinued. Research has also linked these drugs to dementia and memory loss. The Food and Drug Administration (FDA) in the United States has admitted that benzodiazepines cause physical dependence that can present after just a few days. The cognitive impairment that results from long-term benzodiazepine use can persist even after discontinuation.
****
Ritvo AD, Foster DE, Huff C, Finlayson AJR, Silvernail B, Martin PR (2023) Long-term consequences of benzodiazepine-induced neurological dysfunction: A survey. PLoS ONE 18(6): e0285584. https://doi.org/10.1371/journal. pone.0285584 (Link)