Author's note: This is an updated version of the article first published on July 7. This update provides a fuller account of ChatGPT's essays on the "Mad in America website," and my response to them.
***
I imagine that I am like many people when it comes to AI, which is that I don't really know what to make of it. The science fiction future that was envisioned with the dawn of the computer seems to have fully arrived, and now there is great speculation, and some degree of trepidation, about how it will remake our society and our sense of self.
As ChatGPT's "intelligence" is based on a scrubbing of an enormous amount of information from the Internet, I thought it could be intriguing—and possibly revealing—to have a chat with this AI machine about psychiatry and its treatments. My supposition was that its comments will reflect in some fashion the "noise" that exists on the Internet about a certain subject.
My first request to ChatGPT was "write an essay about the Mad in America website." I presumed that this would generate an essay that relied mostly on data scrubbed from our website and podcasts, and thus the essay might tell of the image we project to the world.
I asked it to do so twice, to see if there would be differences between the two.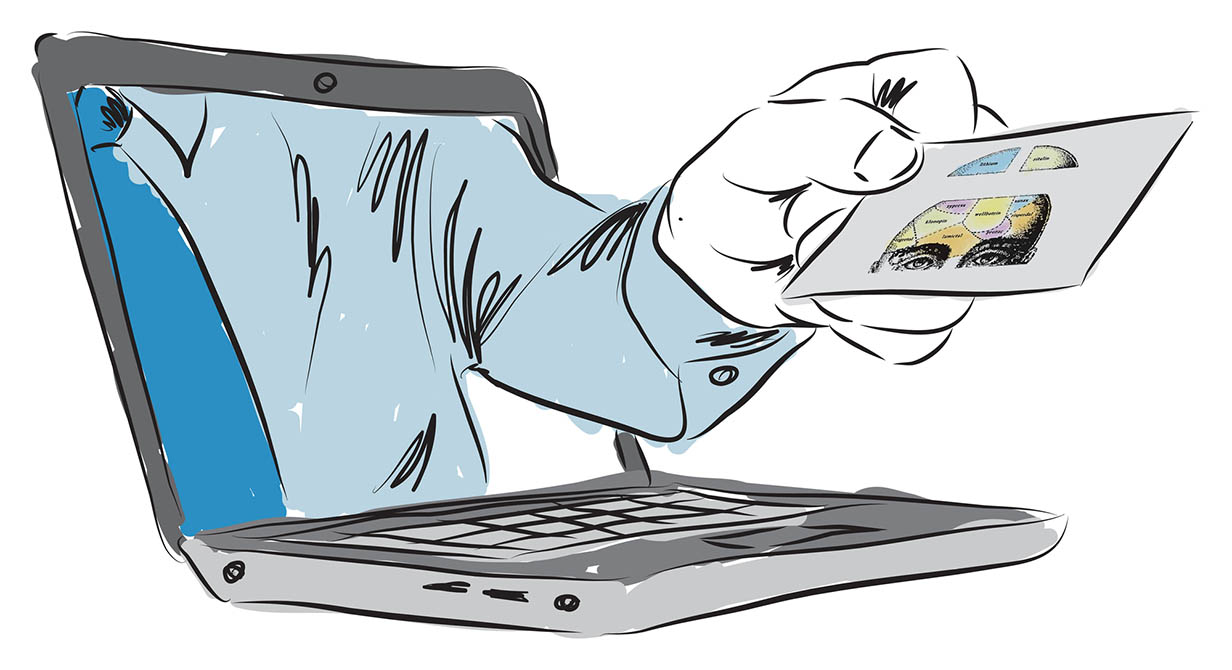 Here is the first essay that ChatGPT produced in a matter of seconds:
Title: Mad in America: Revolutionizing Mental Health Discourse
Introduction:
The Mad in America website is a remarkable platform that challenges the dominant narrative surrounding mental health and offers an alternative perspective on psychiatric practices and treatments. With its thought-provoking articles, insightful interviews, and comprehensive research, Mad in America has become a leading voice in the critical examination of mental health systems and the pursuit of more humane and effective approaches to mental well-being. This essay aims to explore the significance of Mad in America in promoting a paradigm shift in mental health discourse.
Unveiling the Dominant Narrative:
For decades, the dominant narrative surrounding mental health has revolved around the medical model, which posits mental illnesses as primarily biological in nature and promotes the use of psychotropic medications as the primary solution. This approach often overlooks the complex interplay of social, psychological, and environmental factors in the development and experience of mental distress. Mad in America challenges this reductionist perspective, advocating for a more comprehensive understanding of mental health.
Critiquing Biomedical Interventions:
Mad in America serves as a platform for critical analysis of psychiatric medications and other biomedical interventions. It highlights the potential harms associated with overreliance on pharmaceutical treatments, shedding light on the long-term side effects, withdrawal symptoms, and questionable efficacy of many psychotropic drugs. By drawing attention to these issues, the website sparks crucial conversations about the need for informed consent, personalized care, and alternative approaches.
Humanizing Mental Health Experiences:
One of the strengths of Mad in America is its dedication to amplifying the voices of individuals with lived experience. By sharing personal stories and testimonies, the website humanizes mental health experiences and challenges stigmatizing narratives. It empowers individuals to articulate their own journeys and advocates for the recognition of diverse perspectives. This emphasis on storytelling and lived experience fosters empathy, understanding, and ultimately promotes a more compassionate society.
Promoting Alternatives and Best Practices:
Mad in America provides a platform for researchers, clinicians, and advocates to explore innovative approaches to mental health. The website highlights alternative models of care, such as Open Dialogue, peer support, trauma-informed therapy, and holistic practices. By showcasing these alternatives, Mad in America encourages a shift towards a more comprehensive and patient-centered approach that addresses the underlying causes of mental distress and prioritizes individual autonomy and empowerment.
Challenging the Power Dynamics:
Mad in America boldly confronts the power dynamics within the mental health field and raises important questions about the influence of the pharmaceutical industry, diagnostic overreach, and coercion within psychiatric practices. By exposing these systemic issues, the website encourages critical thinking and advocacy for reforms that prioritize human rights, social justice, and collaborative decision-making.
Conclusion:
Mad in America has emerged as a vital catalyst for change within the mental health arena. By challenging the dominant narrative, critiquing biomedical interventions, humanizing mental health experiences, promoting alternatives, and challenging power dynamics, the website fosters a more inclusive and holistic understanding of mental well-being. As society continues to evolve, Mad in America serves as a beacon of hope, offering evidence-based research and compassionate perspectives that strive to reshape mental health discourse for the betterment of individuals and communities.
***
Here is the second essay that ChatGPT produced:
Title: Mad in America: Challenging the Paradigm of Mental Health
Introduction:
In recent decades, the field of mental health has witnessed a growing movement known as "Mad in America." This movement questions the prevailing paradigm of mental illness and challenges the assumptions and practices of the mental health system. Mad in America advocates argue for a shift in focus from psychiatric labels and medication-centric approaches toward a more holistic, person-centered, and socially contextual understanding of distress. This essay will explore the key tenets and criticisms of Mad in America, highlighting its potential to revolutionize mental health care and empower individuals.
1. The Medical Model of Mental Illness:
The dominant medical model of mental illness views psychological distress primarily as a biological problem that necessitates medical intervention. Mad in America challenges this approach, asserting that mental health issues are often the result of complex interactions between biology, psychology, and social factors. It emphasizes the importance of understanding the individual's unique experiences, traumas, and socio-cultural context when addressing mental health challenges.
2. Overreliance on Psychiatric Medications:
One of the primary concerns of the Mad in America movement is the excessive reliance on psychiatric medications as a first-line treatment for mental health issues. Critics argue that this approach often overlooks the potential for non-pharmacological interventions, such as therapy, lifestyle changes, and social support networks. Moreover, the long-term effects and risks associated with psychiatric medications have raised concerns about their overprescription and the potential for adverse outcomes.
3. The Power Dynamics in Psychiatry:
Mad in America sheds light on the power dynamics within the mental health system, particularly between mental health professionals and individuals seeking support. It questions the authority and control exerted by psychiatrists, advocating for a more collaborative and egalitarian approach that respects the agency and autonomy of individuals in making decisions about their own care. The movement emphasizes the importance of informed consent and shared decision-making in mental health treatment.
4. Alternatives and Recovery-Oriented Approaches:
A central tenet of Mad in America is the promotion of alternatives to the traditional medical model. This includes advocating for psychosocial approaches that prioritize personal empowerment, community support, and recovery-oriented care. Mad in America highlights the effectiveness of holistic interventions such as cognitive-behavioral therapy, peer support, mindfulness practices, and social interventions that address the underlying social determinants of mental health.
5. Criticisms and Controversies:
While the Mad in America movement has gained significant traction and support, it has also faced criticism. Some argue that it oversimplifies the complex nature of mental health issues, dismisses the biological aspects of psychiatric disorders, or downplays the potential benefits of medication for some individuals. Additionally, concerns have been raised about the movement's association with anti-psychiatry rhetoric, which may undermine the credibility of its arguments and impede constructive dialogue.
Conclusion:
Mad in America represents a compelling challenge to the prevailing paradigms of mental health care. By questioning the medical model, promoting alternatives, and advocating for collaborative and recovery-oriented approaches, the movement seeks to empower individuals and foster a more comprehensive understanding of mental health. While it is important to consider the criticisms and controversies surrounding Mad in America, engaging in open and respectful dialogue can help bridge gaps and guide the evolution of mental health care toward a more inclusive and person-centered approach. Ultimately, the movement prompts us to reevaluate and refine our understanding of mental health, ensuring that individuals experiencing distress receive the support and care they need to thrive.
***
I have to say that I was stunned by the two essays. The first, in particular, did capture our mission and content quite well and frankly flattered us with its description of our impact. I am not sure I could have done any better in capturing our work and mission in an essay of this length.  I suppose this is rather silly of me, given that the essay was put together by an inanimate bot, but it did make me at least momentarily happy to read this picture of us.
Next week, I'll chat with ChatGPT about the long-term merits of antipsychotics as a treatment for schizophrenia. I presume it will begin with a conclusion that the drugs provide a long-term benefit, as certainly that is a message to be scrubbed from data on the internet. However, I then want to see if it can point to specific studies that support that conclusion, and also see how it responds to specific studies that tell of drugs that worsen outcomes over the long term. As AI is good at scouring into the far corners of existing data, the responses to the latter questions, should, in some fashion, be revealing about the "evidence base" for this class of drugs.
***
Mad in America hosts blogs by a diverse group of writers. These posts are designed to serve as a public forum for a discussion—broadly speaking—of psychiatry and its treatments. The opinions expressed are the writers' own.
***
Mad in America has made some changes to the commenting process. You no longer need to login or create an account on our site to comment. The only information needed is your name, email and comment text. Comments made with an account prior to this change will remain visible on the site.